The values at our core...
Think Bolder
We are pioneers in our industry, powering the digital economy and beyond. We use bold thinking to shape ideas, plans and investments that create value for our customers.
Grow Faster
Growing EXA starts with our growth as individuals. We invest in our development and help our colleagues to succeed. We are at our best when we learn and win together.
Connect Further
We are a company of connectors, powered by our strong relationships. The time we invest in our connections drives the solutions we create for our customers.
Our ambition
To be the most trusted, dedicated infrastructure operator, serving the world's high-growth, hyper bandwidth market.
To this aim, we are rooted in clear focus and the proven capability for building robust, leading edge infrastructure. We excel at delivering the network scale of an industry heavyweight, with the agility of a swift-footed challenger.  
Our teams unite technological brilliance, with engineering expertise and their contribution to global transport and infrastructure has been widely recognised and awarded. Together, we are driven to create and share growth with our clients.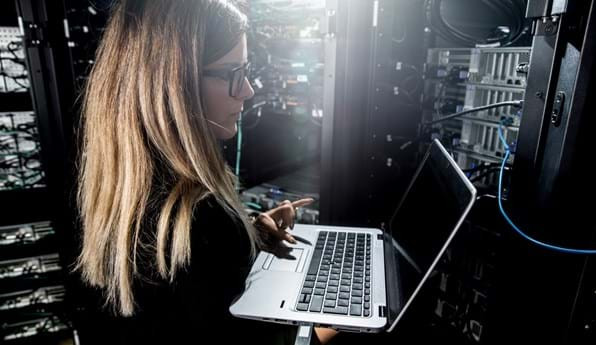 Our expertise
With over 20 years' experience of building resilient infrastructure, we've learned that the most demanding organisations deserve the very best. We've delivered complex builds for the most challenging business environments:
Mission-critical networks for governments and enterprises
Hyperscale infrastructure for the world's most innovative and influential businesses
Ultra-low latency networks for Financial, Gaming and Broadcast services
Expansive connectivity to underpin carrier, mobile and internet backbones
We are the trusted infrastructure provider to 8 out of 10 of the Forbes top digital companies globally.
Our ambition
EXA Infrastructure Chief Executive Martijn Blanken discusses EXA's ambition 18 months since launching as well as EXA's plans to meet the rising data demand in Europe and beyond.
Martijn reflects on the two prestigious industry awards EXA was awarded in 2022, outlines how EXA is expanding its network to meet its customer growth plans as well as what makes EXA stand out in the industry.