Unique Footprint 
EXA's vast network of metropolitan fibre footprints, connected by multiple intercity routes and pan-continental sub-sea fibre cables, enables our customers to implement resilient and seamless solutions. Our ownership of multiple duct and cable routes between many cities, enables us to provide unique designs, whatever the customer requirement may be.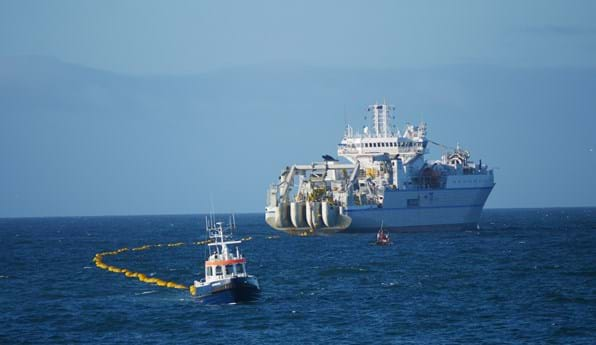 Optimum Fibre Technology
Our network is built specifically for long-haul applications, rather than FTTH or access networks, meaning it exhibits excellent optical characteristics with a low occurrence of planned works and outages. With low splice losses, low reflectance and optimal ILA spacing, it effortlessly supports more than 25Tbit/s per fibre pair with the latest Raman technology. For our heaviest users, EXA is now installing the latest Corning Low Loss and Ultra Low Loss fibre on new routes and cable overpulls through existing ducts.
---
Network Colocation
Colocation space is integrated into the network footprint, within our fully monitored amplifier sites situated along all fibre routes. These amplifier cabin sites are highly scalable, allowing customers to expand their colocation footprint as their fibre pair requirements grow.
---
24/7 Fibre Management
EXA utilises advanced monitoring technology to detect fibre degradation before faults occur, and to locate defects within a five-metre zone. Backed by our 24/7 NOC and local field team, we ensure faster repair times and increased availability for our customers.
---
Data Centre Interconnect
When customers require dedicated networks connecting their sites, EXA can design and build discrete duct and cable infrastructure for their exclusive use. Every solution is bespoke and we deliver very high fibre count, highly secure and highly available networks for our Datacentre and Enterprise clients.
---
Unlimited Connectivity
Our network infrastructure connects all major data centres and cable landing stations, enabling seamless integration with our customer's platforms. The EXA network is constantly expanding into emerging markets and new data centres. If our current footprint doesn't connect a location, we will build a new network, and grow in partnership with our customers.
---
A Partnership For Growth
Working with EXA is straightforward. We recognise that purchasing infrastructure is a strategic investment and we strive to make the experience as effortless as possible. Existing customers can benefit from full flexibility of short term leases and temporary fibre pairs to enable equipment upgrades, route migrations and topology changes. Whether buying a lease or an IRU, we pride ourselves in offering commercial, contractual, and operational flexibility.
Related content
EXA Infrastructure supports customers in these sectors
Hyperscale compute
Social Media backbones
International service providers
Subsea backhaul
FTTH and FTTT operators