Technology Leadership
Working with our technology partners Infinera and Ciena, EXA has assembled a world class optical platform enabling intelligent, feature rich connectivity across our network footprint. With our Flexgrid deployment, we enable fast service provision of bulk bandwidth with massive scalability, ensuring that EXA can satisfy customer need for growth. Latest generation WaveLogic and ICE technology guarantees EXA's customers with highly reliable and highly performant service at exceptional value. 
---
Wavelength Services
We deliver Wavelength services across our owned and operated DWDM terrestrial and subsea fibre infrastructure. Our optical network spans more than 500 PoPs across Europe and North America, and is one of the only networks in the world capable of seamlessly delivering a wavelength from Istanbul to Chicago on multiple diverse paths. Wavelength services are available in bandwidths from 10Gbit/s to 100Gbit/s, with Ethernet, SDH and OTN presentations. Our optical platform is enabled for 400Gbit/s services, permitting a smooth upgrade to higher bandwidths as our customers grow.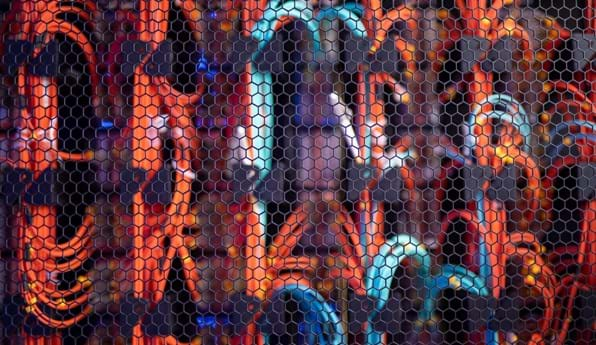 Optical Spectrum Services
Spectrum offers a cost effective solution for customers requiring bulk transport in excess of 2TBit/s, with options available between 10% and 100% of a fibre pair on terrestrial and subsea routes.
Our standard solutions allow either fully managed terminal equipment provided by EXA, or alternatively the customer can own and operate the terminal photonic equipment. Your EXA technical team would be pleased to discuss the benefits of each solution. 
---
Ethernet Services
Our Ethernet services are ideal for customers with smaller bandwidth requirements, including connectivity outside of our fibre footprint. EXA Ethernet is an uncontended service with fixed routing, making it ideal for high availability, low latency, and deterministic applications such as broadcast services and financial trading. Ethernet is available across Europe, North America, South America, Africa, and Asia Pac regions, and offers scalable bandwidths from 50Mbit/s to 3Gbit/s. EXA offers a clear growth path from Ethernet to wavelength services, to support increasing bandwidth requirements.
---
Ultra Low Latency
EXA Express is a state-of-the-art transoceanic optical cable that offers the absolute lowest latency between North America and Europe - under 59ms from New York to London. Our low latency network infrastructure platform spans North America, Europe, and Asia, and includes more than 60 unique routes and connections to more than 130 major financial exchanges.
---
Highly Meshed Network
Our network provides multiple routes between most markets with high capillarity. It is comprised of nine owned subsea cables, three transatlantic crossings, and five crossings between the UK and Europe. Our sales engineers have years of experience helping our customers to build highly resilient and highly fault tolerant platforms.
---
Unlimited Connectivity
Our network infrastructure connects all major data centres and cable landing stations enabling seamless integration into our customer's platforms. EXA's network is constantly expanding into emerging markets and new data centres. If our current footprint doesn't connect a location, we will construct new network, allowing us to grow in partnership with our customers.
---
A Partnership For Growth 
Working with EXA is straightforward. Whether buying a lease or an IRU, we pride ourselves on offering commercial, contractual and operational flexibility. Our transport solutions provide latitude to grow from a single wavelength. via Spectrum to dark fibre, to match our customer's growing bandwidth needs.
Related content
EXA transport services support customers in these sectors
Fintech
Gaming
Content delivery networks
Hyperscale compute
Social Media platforms
Internet Service Providers
International carriers
Mobile network operators