EXA Infrastructure, the largest dedicated digital infrastructure platform connecting Europe and North America, has appointed David Gonzalez as Vice President of Sales to lead customer growth for Southern Europe.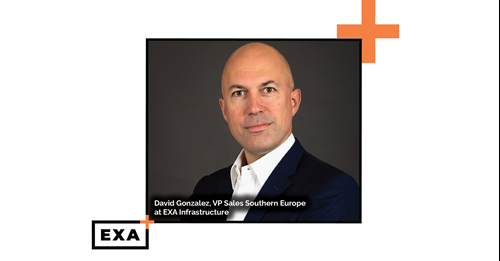 Based in Paris, David brings more than 20 years of telecom experience to EXA having worked at Orange, Colt Technology Services, Tata Communications and Telstra. His expertise across enterprise markets will support EXA's focus as it extends across new customer segments.
On David's appointment, EXA's Chief Commercial Officer Nicholas Collins said: "David's deep understanding of the telecommunications industry, his strategic acumen and customer-driven leadership will make a valuable addition to our leadership team. We are excited to welcome him to the team and are confident that his leadership will accelerate our growth trajectory in Southern Europe".  
In this newly created leadership role, David will spearhead EXA's sales strategy and be accountable for leading a team serving customers across France, Italy, Spain, Portugal, Greece, and the Benelux markets. The region has strategic geographic importance with continued investment in new data centres and subsea projects.
"I am honoured to join the dynamic team at EXA Infrastructure and lead our ambitious plans for growth across the Southern Europe markets. EXA's investment roadmap and unwavering customer focus is something I am particularly excited to be part of, and I look forward to working with customers on enabling their growth through our digital infrastructure." David Gonzalez said.
Related Articles
---
EXA Infrastructure has appointed telecoms industry veteran Andrew Haynes as Senior Vice President of Product and Technology, responsible for continued development of the company's product and network strategy.
EXA Infrastructure today announced Nick Read as its new Chairman, to support the execution of EXA's strategy to become the undisputed leader in the pan-European and trans-Atlantic data centre to data centre connectivity business.
EXA is committed to be the leading digital infrastructure platform connecting Europe and North America spanning over 112,000kms of fiber network, connecting 300 cities across 32 countries.