EXA Infrastructure, the largest dedicated digital infrastructure platform connecting Europe and North America, today announced that it has joined the Dutch Data Center Association (DDA) to help ensure network connectivity supports growing customer workflows in The Netherlands.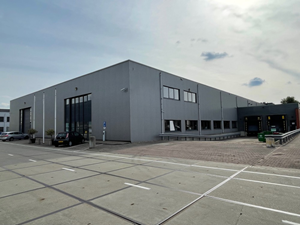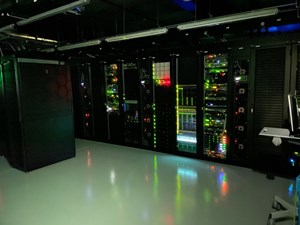 The company, which owns and operates 14 datacenters, 300 edge locations, and 103,000 route kilometres of fibre network connecting 300 cities, has joined the DDA as a high-quality data centre supplier, and offers transport between data centres to provide capacity as close as possible to where end-customers need it. Demands for interconnectivity between data centres in The Netherlands continues to grow, particularly to support high-bandwidth applications such as video streaming. EXA's two Dutch data centres are in Amsterdam and Rotterdam.
EXA focuses on just four products: Infrastructure, Colocation, Transport and Technical Services. The ability to invest in deepening data centre-to-data centre network infrastructure capabilities is core to EXA's growth plans, and the company will reinvest a significantly higher percentage of its revenue into capital projects to deliver more connectivity, to more locations, in shorter lead-times.
"More and more capacity is required at the network edge and between data centres to support users who are consuming greater amounts of bandwidth through hybrid working patterns," said Paul Driessen, Product Manager DC & Colo at EXA Infrastructure. "Through our membership of the DDA we intend to collaborate to continue to strengthen the network infrastructure that connects our data centres in The Netherlands, offering capacity where it's needed to customers in the country and on routes that connect into it."
"For our customers, we not only provide routes and transport, but also safe and reliable locations to colocate hardware. We operate 14 carrier neutral data centers throughout Europe and the USA, and also 300 edge locations where our customers can place the infrastructure that needs to be close to their customers or end-users. Basically, we are where you want to be."
"EXA's focus on infrastructure provision and particularly on how it transports vast amounts of traffic between data centres makes it an important partner for the DDA," said Stijn Grove, director of the Dutch Data Center Association. "EXA is a strong addition to our partner programme, which connects high-quality providers with customers that need ever-increasing capacity and resilience from data centres in The Netherlands."
About EXA Infrastructure
Headquartered in London, UK, EXA is the largest dedicated digital infrastructure platform connecting Europe and North America, supporting 1,500 customers across 103,000 kilometres of fibre network that connects 300 cities. The network features more than 500 Points of Presence (POPs), spanning 31 countries, 14 Tier 3-equivalent data centres and 300 co-location facilities, as well as three wholly-owned transatlantic subsea cables including the lowest latency route between Europe and North America. EXA is wholly-owned by I Squared Capital. For more see www.exainfra.net
Related Articles
---
EXA Infrastructure has appointed telecoms industry veteran Andrew Haynes as Senior Vice President of Product and Technology, responsible for continued development of the company's product and network strategy.
Aria Systems today announced that EXA Infrastructure has successfully implemented its cloud billing platform and has begun using Aria to bill for existing products.
The awards were held in London with more than 400 industry delegates celebrating the best in telecommunications and technology over the last 12 months.