Getting the fastest connection speeds between New York and London and on to the money markets of north Europe, has long been attractive to the financial sector.
But businesses in other sectors also want low latency connectivity across the Atlantic. Gaming, cryptocurrency

Read here why we are the ideal partner for any organisation needing to access Europe
and broadcast content is moving to the cloud, while more corporate workloads need connectivity between data centres.
If you're working in one of these expanding areas of business, we're here to make sure you get what you need.
Connecting continents at scale

Our state-of-the-art network is built with leading optical technology. It spans 125,000 kilometres and operates with more than 500 optical PoPs. Our routes extend throughout Europe and North America, crossing the Atlantic via three
wholly owned and operated subsea cables. This includes EXA Express, a 4,600 km high-performance subsea fiber route, quite simply, the fastest transatlantic route available today.
125,000
Route kilometres fibre network
13
Tier 3 equivalent datacentres
<59 ms
New York to London
270+
Edge and network colocation sites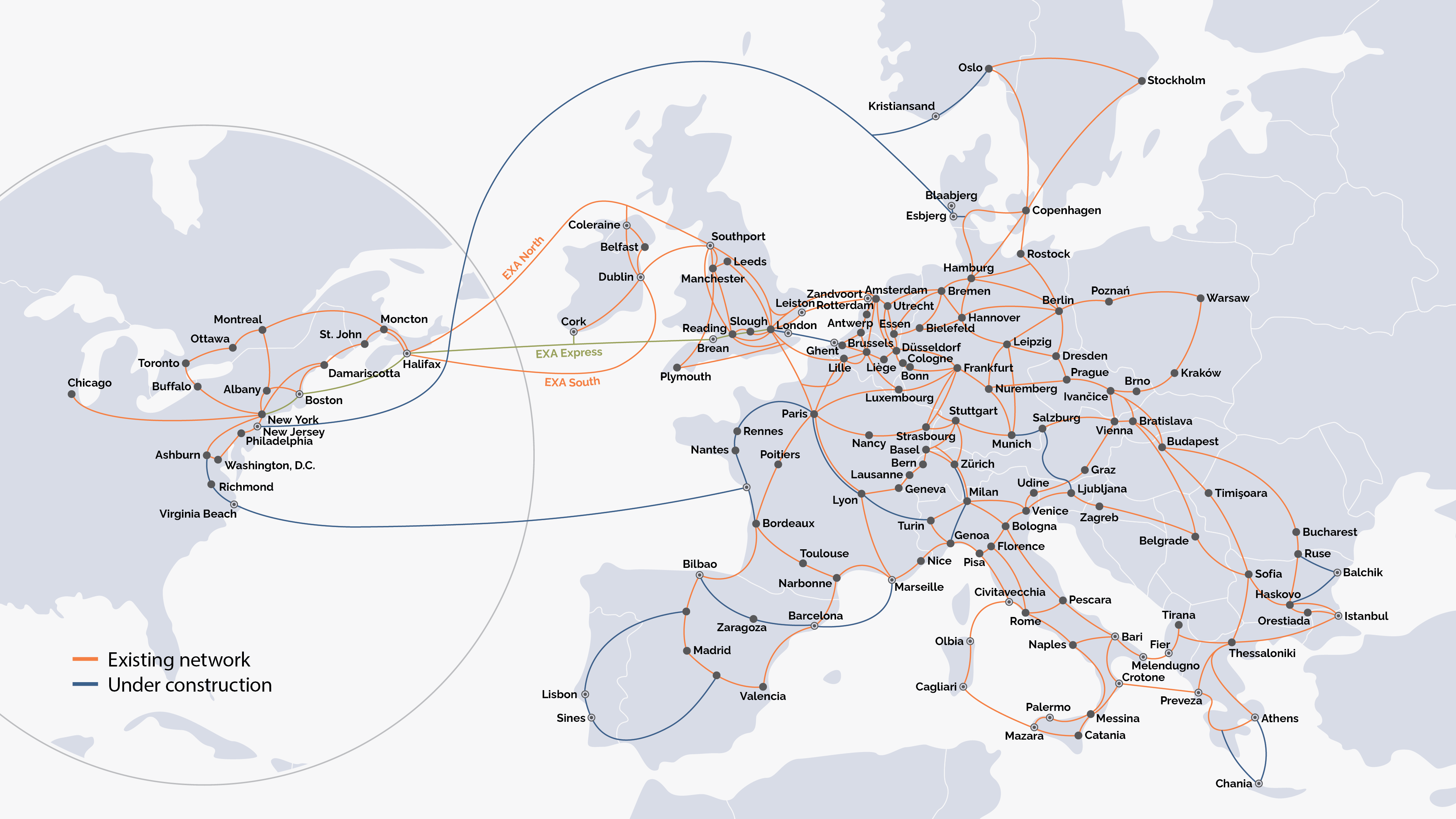 Infrastructure specialists

Our extensive metropolitan fiber footprints are connected by multiple routes between cities as well as sub-sea fiber cables that cross continents. With such a vast network, you're able to
implement the most resilient and seamless solutions. Not only that, our ownership of multiple duct and cable routes between many cities means we can also tailor any design to suit your needs.
Contact us
Take advantage of the fastest transatlantic connection for scaling your business.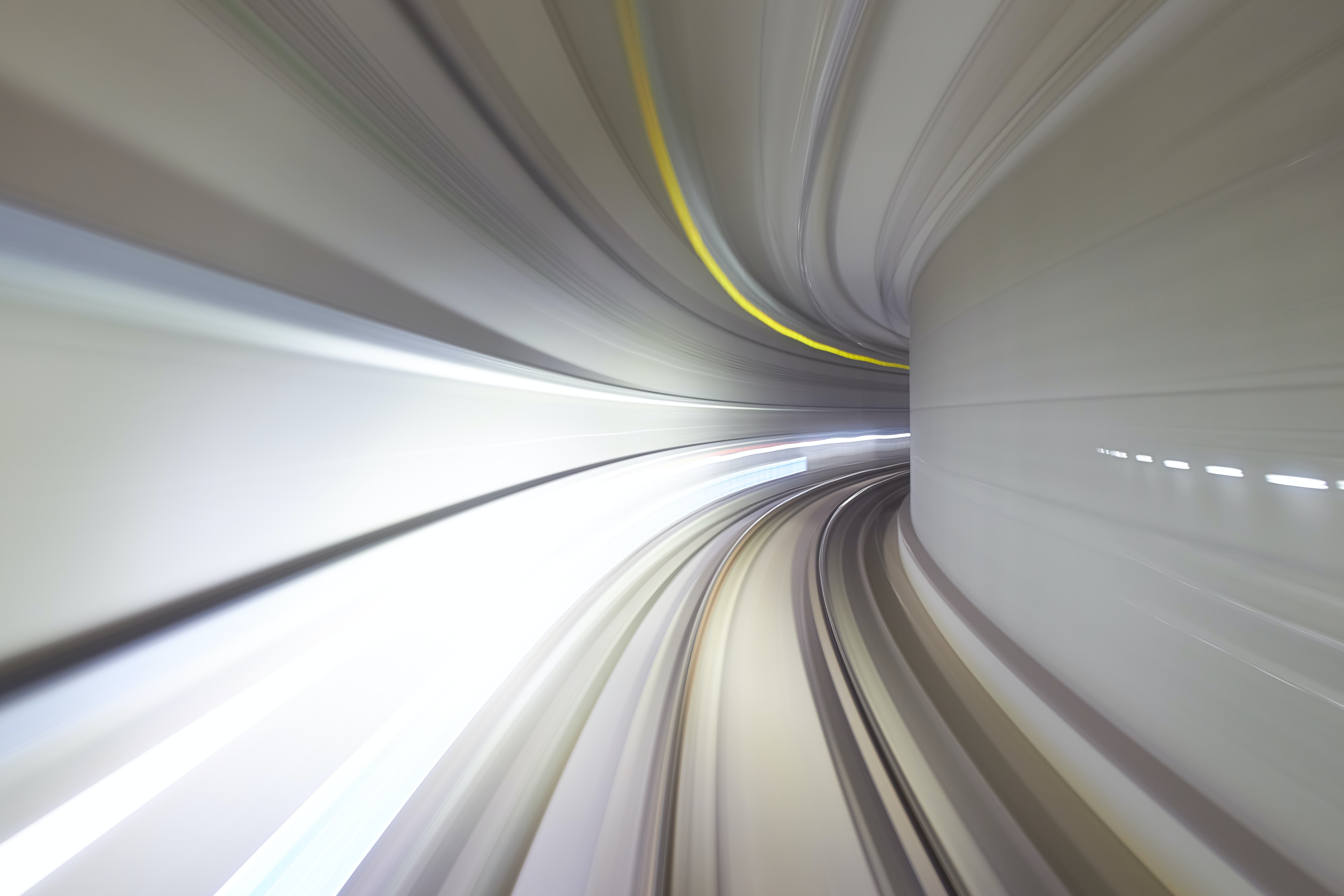 EXA owns and operates the lowest latency transatlantic cable from New York to London.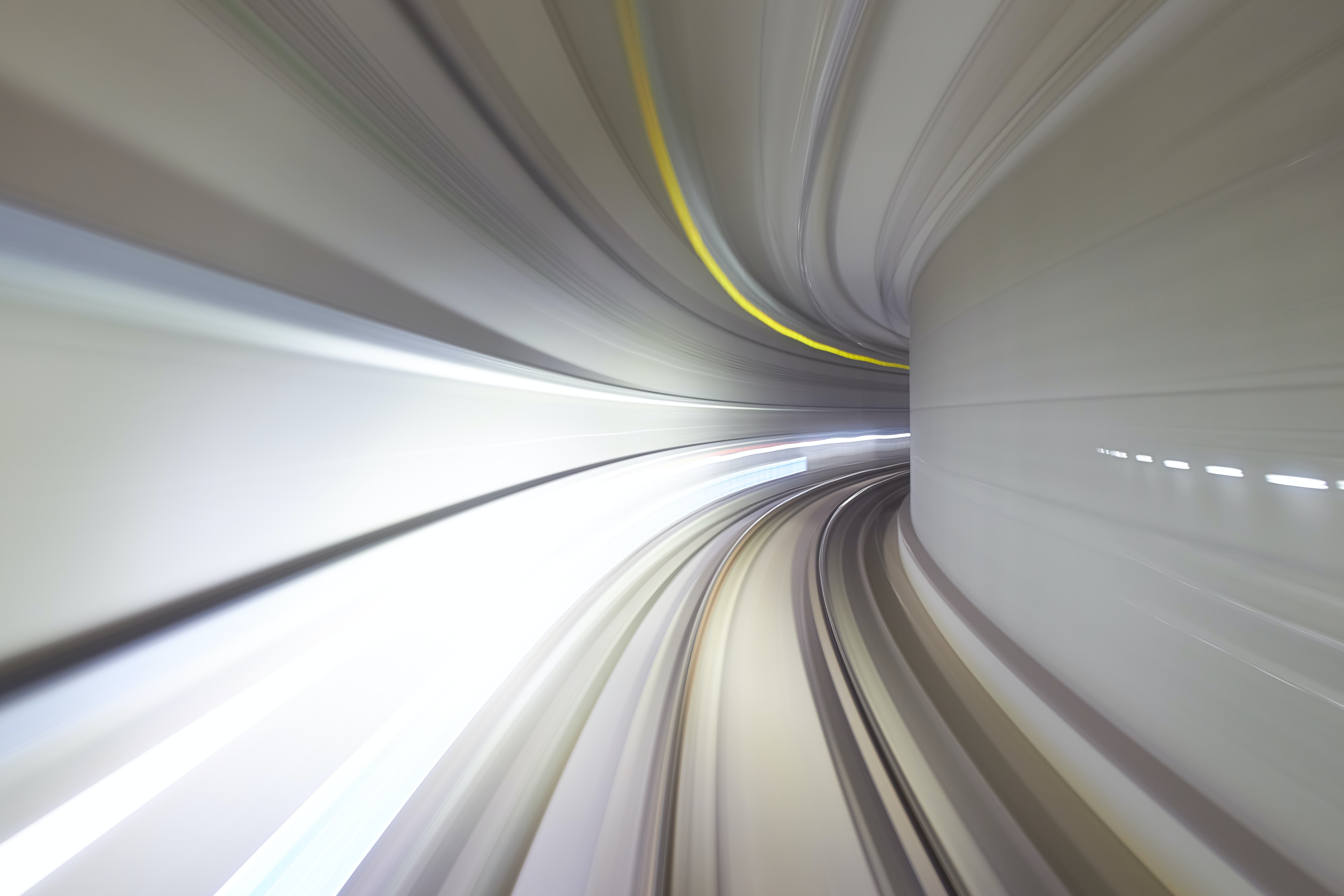 EXA Infrastructure operates one of the largest, most advanced fiber networks and helps businesses scale into new markets