Thanksgiving is right around the corner, do you have enough 'bytes' to ensure your customers are satisfied? All joking aside, we can relate our suite of EXA Infrastructure products and services to the great spread of delicious, sometimes traditional, and the occasional new recipe from our holiday meal. Similar to the assortment on the Thanksgiving table, EXA can provide a variety of services to meet your customer's needs, just like the demands of your hungry guests at the table. Bandwidth intensive clients, like hyperscalers, large enterprises and governments rely on providers like EXA to ensure their capacity needs are met. As you can imagine with those traditional recipes around the holidays, consistency is key and EXA is focused on providing just that.
We have recently announced our 400G wavelength capability across our networks in the US, Europe and across the Atlantic, which brings me back to those 'bytes'. A 'byte' is comprised of 8 bits, or binary digits. With our new 400G capability we can now enable network speeds that move 400 billion 'bits' of information per second across a single optical wavelength channel. Not only does this provide 4 times the amount of capacity for our customers on a single interface, but it also reduces power consumption and utilizes less physical space. Although 400G is a relatively new technology, EXA is a distinguished provider amongst the competition with over 65% of our wavelength PoPs enabled in over 70 unique cities, which equates to over 10,000 different unique route combinations, not to mention 400G on the fastest Transatlantic route to date! So the traditional saying of 'Go big or go home', can now really become 'Go big and go home' 😊
Happy holidays everyone!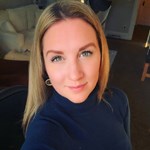 Erin Dempsey
Product Manager, Infrastructure at EXA
Related Articles
---
EXA Infrastructure might be a new name in the market, but behind the new brand there is a solid and leading fiber infrastructure service provider.
In the first part of a double feature on the Trans Adriatic Express (TAE), EXA's VP Strategic Investments Steve Roberts discusses the growing opportunities for telecom operators as transport and energy projects garner investment with a spotlight on EXA connecting south-east and western European digital networks via the Trans Adriatic Pipeline.
EXA Infrastructure celebrated International Women's Day (IWD) by launching its inaugural mentorship program and hosted networking events for its global employees. Chief People Officer, Carrie Cushing explores how a 20 year old start up can #embraceequity and celebrate women in a historically male dominated industry.